Meet Your Park Slope Cosmetic Dentist
Dr. Frank J. Sapienza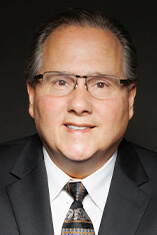 Second-generation dentist Dr. Frank J. Sapienza has created beautiful Brooklyn smiles for more than 30 years. He opened his private general and cosmetic dental office, The Dental Spa of New York®, to bring comfort and clinical excellence to dental patients throughout the greater New York City area.
After graduating Cum Laude from New York University with a bachelor's degree and acceptance into Phi Beta Kappa, Dr. Sapienza earned his DDS in 1985 at the New York University College of Dentistry. Alongside his father, Dr. Frank Sapienza worked in family dentistry for years before opening The Dental Spa of New York. He continues to pursue training and education in all aspects of dentistry to bring patients the best care possible. As a vested member of the dental community, Dr. Sapienza is part of the American Dental Association, Dental Society of the State of New York, and Second District Dental Society. He also authored the book, Computers in the Dental Office: How to Evaluate, Select and Get the Most Out of Your System (Mare Publishing & Distribution, 1992). He frequently speaks at local elementary schools to educate students about dental health.
In his spare time, Dr. Sapienza enjoys computer programming and playing jazz, classical, and popular music on his piano. He also likes to read mystery and fantasy novels, attend concerts, visit museums, and spend time with his family.
"Our goal at The Dental Spa of New York® is to set the standard for 21st-century dental care by placing an extra emphasis on personalized care and patient comfort. Once you experience our spa-like amenities and uncompromising care, you'll never want to visit an ordinary dental office again."
~ Dr. Frank J. Sapienza