Emergency Dentist – Park Slope, NY
Urgent Dental Care in a High-Tech, Relaxing Office
No one ever expects a dental emergency to happen to them, but they're much more common than you might have thought. In fact, one out of every six Americans will face one each year. When such an unexpected situation strikes, it's important to know who to call. Your emergency dentist in Park Slope, Dr. Frank J. Sapienza, makes it a priority to see emergency patients as soon as possible. Plus, our spa-like office environment is much more soothing than a traditional dental practice, helping you achieve peace of mind during this stressful situation. If you find yourself with a sudden dental emergency, please give us a call.
How to Handle Dental Emergencies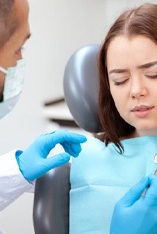 Sometimes, a dental emergency occurs out of nowhere, like if you sustain sudden trauma to the face or mouth. Other times, an emergency can develop over time, like in the case of a gradually worsening cavity. Whatever the case may be, our emergency dental office in Park Slope is prepared to handle everything. As soon as the incident occurs, call us to schedule an urgent appointment. In the meantime, here are some tips for handling common dental emergencies.
Toothaches
Tooth pain might not seem like a big deal, but it often indicates a cavity or infection. If this is the case, Dr. Sapienza may need to perform a root canal to eliminate the infection and save the tooth. Rest assured that we offer ample amenities to ensure you're comfortable during this procedure. Until then, take an over-the-counter pain reliever as needed.
Chipped/Broken Tooth
Collect any pieces of the tooth that you can and bring them to our office in a securely lidded container. Place a piece of sugar-free gum or orthodontic wax over the remaining tooth to prevent it from injuring the soft tissues in your mouth. OTC pain medications or a cold compress can reduce pain and swelling.
Knocked-Out Tooth
If you act quickly enough, Dr. Sapienza may be able to save your tooth. Hold the tooth by its crown and rinse it off. Do NOT dry it off. Instead, store it in your cheek pocket, under your tongue, or in a container of milk. If we can't save the tooth, we'll go over your options for replacing it.
Lost Filling/Crown
Save the restoration and avoid chewing with the tooth until we can permanently reattach it. If the area is sensitive or painful, taking a store-bought pain reliever can help.
How to Prevent Dental Emergencies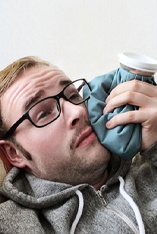 While you can't always predict when a dental emergency in Park Slope is going to occur, you can greatly minimize your risk by taking the following precautions:
Keeping up with a daily routine of brushing and flossing
Visiting us twice a year for checkups and cleanings
Wearing a mouthguard when playing sports and a nightguard if you grind your teeth at night
Refraining from chewing on inedible objects
The Cost of Treating Dental Emergencies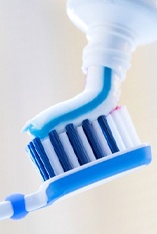 There is no fixed cost of emergency dental care because treatment can vary wildly from patient to patient. However, our team aims to keep your care affordable by working with your dental insurance. We are in-network with a variety of popular PPO plans and will handle all of the paperwork on your behalf. If you need additional help financing your treatment, we also accept low-to-no interest loans through CareCredit.