Dental Implants — Park Slope, NY
Rebuild a Beautiful, Functional Smile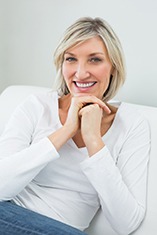 The latest innovations in dentistry make it possible to preserve natural teeth for longer than ever. Unfortunately, tooth loss is still a problem. Conventional dental prosthetics are effective; however, they only replace the portion of the tooth visible above the gum line. As an alternative, you can choose dental implants in Park Slope, which recreate the entire tooth structure from the root up. This allows you to enjoy a close replica of your natural smile that can last for a lifetime. To learn more about dental implants, give The Dental Spa of New York a call!
Why Choose The Dental Spa of New York for Dental Implants?
Works with Top Local Dental Implant Specialists
Highly Personalized Restorations for All Levels of Tooth Loss
Modern Technology and Flexible Financing Available
What Are Dental Implants?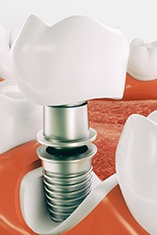 Dental implants are the only method of tooth replacement that work to mimic the tooth root in every way possible, ensuring true longevity for your missing tooth or teeth. The titanium post integrates with natural bone tissue similar to that of other implants, such as hip or knee replacements. Once the implant has fully healed, a crown, bridge, or denture can be attached and make your smile complete! You can have confidence knowing your oral health is protected from the many side effects that come with tooth loss and eat all your favorite foods without worry.
The 4-Step Dental Implant Process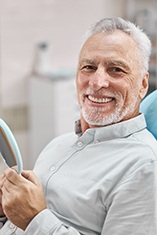 The process of rebuilding your smile with dental implants will take several steps to complete. As you'll soon find out, though, the unmatched longevity and reliability that they provide makes dental implants well worth the wait! Our office works with the most qualified professionals in our network for each step in your treatment plan. While the details of the process can vary a bit from one patient to the next, here is a basic outline of how dental implants work in Park Slope.
Initial Dental Implant Consultation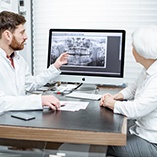 The dental implant process begins with an initial consultation, during which Dr. Sapienza will evaluate your oral health to ensure you're a candidate for dental implants. This will also involve reviewing a CT scan to look for any potential complications. Based on the results, you might need additional procedures before moving forward, like tooth extractions or periodontal therapy, to increase the chances that your treatment will be successful. At this consultation, Dr. Sapienza will go over an estimated timeline for your treatment. You'll also have an opportunity to ask him any questions you may have.
Dental Implant Surgery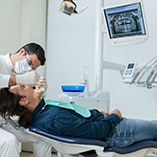 Once your mouth is ready to support dental implants, we'll help you schedule your placement surgery. Dr. Sapienza works closely with local specialists to ensure that you're receiving the highest quality care possible.
Your implant dentist in Park Slope will help you feel comfortable by numbing your mouth and administering sedation before making small incisions in your gums. Then, your implants are inserted into the jawbone at precise locations and angles. Protective caps are placed atop the implants, and you are sent home to begin the healing process.
Dental Implant Osseointegration & Abutment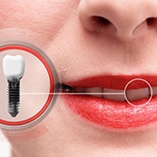 Over the next four to six months, your implant posts will actually fuse to the surrounding bone and tissue through a process called osseointegration. Although osseointegration takes a while to complete, the end result is a sturdy, lasting foundation for your new teeth. During this time, you will most likely receive a "temporary" restoration so that you won't have to go without teeth any longer.
After osseointegration, the oral surgeon will attach metal fixtures called abutments on top of your implants. These connectors are what will allow Dr. Sapienza to secure your new teeth in place.
Delivery of Dental Implant Restoration(s)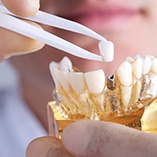 Once you have finished healing from your abutment placement, your dental implants in Park Slope should be ready to support your restoration. You'll return to our office to have your custom dental crown, bridge, or denture attached to your implants. Thanks to the materials we use, your new pearly whites should look extremely lifelike. In fact, other people shouldn't even be able to tell that they're not your "real" teeth!
Benefits of Dental Implants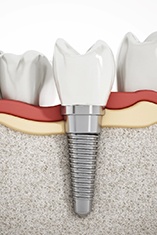 Dental implants are swiftly becoming one of the most popular tooth replacement options with over 500,000 people choosing them each year. Because they can rebuild the entire tooth structure due to their unique placement in the jaw, they allow you to experience an amazing variety of advantages that you won't be able to get with other options. Read on below to learn about some of the life-changing benefits of dental implants in Park Slope.
Day-to-Day Benefits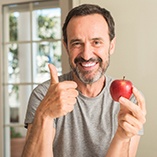 Health Benefits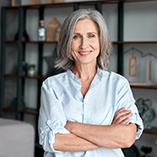 Long-Term Benefits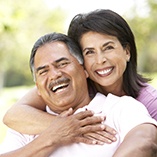 Who Dental Implants Can Help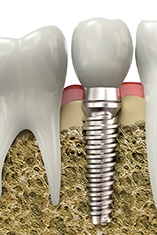 A dental implant is comprised of 3 parts: an implant post, an abutment, and a restoration. Depending on the number of teeth you're replacing, your treatment plan will vary slightly.
Who Is a Good Candidate for Dental Implants?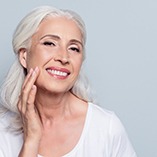 The only way to definitively know if dental implants are right for you is to see us for a consultation, where Dr. Sapienza will examine your mouth before making any recommendations. However, good dental implant candidates usually:
Are committed to diligent at-home oral hygiene
Are missing at least one tooth
Have a strong enough jawbone to accommodate implants (or be willing to undergo a bone graft first)
Do not use tobacco products
Missing One Tooth
A titanium implant post is inserted into your jawbone to act as a new root. An abutment is placed on the post to connect your custom-made crown.
Missing Multiple Teeth
Two or more missing teeth in a row can be replaced with an implant bridge. A dental implant at either end anchors the bridge to your jawbone instead of relying on your adjacent teeth for support.
Missing All Teeth
Your denture can be secured to your jawbone using 4 to 6 dental implants. This permanently eliminates slipping and irritation, a common problem with traditional dentures.
Understanding the Cost of Dental Implants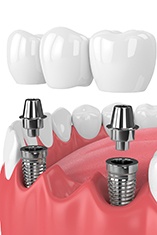 There isn't a set fee for dental implants because the cost is based on several factors, like the number of teeth you're treating and your dental insurance. We'll provide you with a custom estimate and discuss your payment options to keep your new smile affordable.
Types of Dental Implants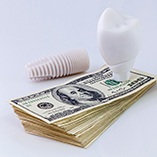 A dental implant is different because it recreates the tooth from the root up, and therefore has multiple components. Each component has a separate cost. Therefore, you can assume you'll pay more if you need to treat multiple teeth. We'll provide you with a personalized estimate during your initial consultation and discuss the fees associated with your procedure.
What are the Stages of Dental Implant Treatment?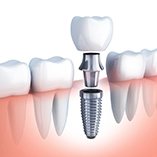 Unlike other treatments, the process of replacing a tooth with a dental implant takes several steps. Each phase of your plan has separate fees. This can make it easier to pay for your new smile because you won't need to cover the entire amount at once. Every plan differs, but here's what you can expect your estimate to include:
Initial Consultation
Additional Procedures
Placement Surgery
Abutment
Restoration
Are Dental Implants Worth the Investment?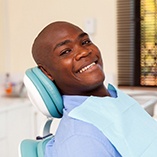 You'll initially pay more for dental implants in Park Slope than other treatments, but they are the most affordable long-term. They are proven to last for decades with the right aftercare, so you should never need to stress about paying for new ones in the future.
As the only treatment to replace the root, a dental implant will preserve your jawbone to stop your teeth from drifting. Your remaining teeth will have the support they need to stay in place to lower your risk of several issues, like cavities, gum disease, and additional tooth loss. This reduces your overall oral health expenses to save money down the road.
Does My Dental Insurance Cover Dental Implants?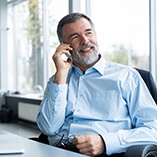 Every policy differs, but most plans offer some coverage for dental implants. After reaching your annual deductible, you can use your yearly allowance to help offset the cost of certain steps in your treatment, like your consultation, periodontal therapy, or restoration. A member of our team will file the necessary claims to lower the amount you need to pay out-of-pocket. We'll help you find the solutions you need to cover any remaining balance.
Dental Implant Post-Op Instructions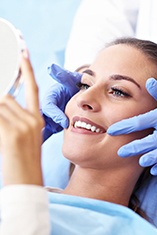 For the first few days, it's normal to experience soreness, and you may even bruise. Take any prescribed pain medication as directed to relieve discomfort. Applying a cold compress to your cheek for 10 minutes at a time may help as well. It's also vital to only eat soft foods for the first 48 hours and avoid smoking, drinking through a straw, or rinsing or spitting too forcefully during this time.
Maintaining & Caring for Your Dental Implants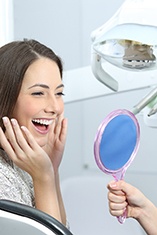 With the right aftercare, dental implants could potentially last more than 30 years or even for the rest of your life! This makes them the longest lasting tooth replacement available today. However, they will only last this long if you take good care of them, which involves:
Brushing and flossing around your restoration every day
Seeing us for a checkup and cleaning at least twice a year
Not smoking or chewing tobacco
Getting treatment for bruxism (teeth grinding and jaw clenching)
Avoiding using your teeth to bite inedible objects like ice, pencils, fingernails, etc.
Wearing a mouthguard when you play sports