Comprehensive Dentistry for Park Slope Families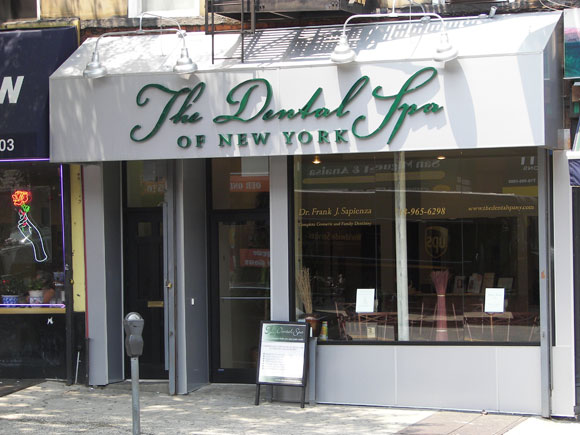 If you live in Park Slope, you know how vibrant Brooklyn truly is. Of course by "vibrant," we mean that there is always a new restaurant, bar, or show to check out, and it keeps you busy in the best possible way. Your time is precious, and when you finally have enough to go to the dentist, you only want to go to one place. Thankfully, that place is right in your neighborhood at The Dental Spa of New York. Your Park Slope dentist, Dr. Frank Sapienza, understands that for Brooklyn residents, your time may be limited, but you still expect the utmost service. Being a Brooklynite himself, Dr. Sapienza can give you exactly what you need.
Why We're Right For Park Slope
---
Caring & Compassionate Family Dentist
"Our goal at The Dental Spa of New York is to set the standard for 21st-century dental care by placing an extra emphasis on personalized care and patient comfort. Once you experience our spa-like amenities and uncompromising care, you'll never want to visit an ordinary dental office again."
– Dr. Frank Sapienza
Dr. Frank J. Sapienza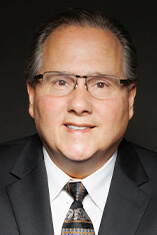 Dr. Sapienza is a second-generation dentist, and has been creating beautiful Brooklyn smiles for more than 30 years. He worked alongside his father in family dentistry for years before opening The Dental Spa of New York. He then went on to earn his DDS degree in 1985 at the New York University College of Dentistry. He continues to pursue training and education in all aspects of dentistry to bring patients the best care possible. As a vested member of the dental community, Dr. Sapienza is part of the American Dental Association, the Dental Society of the State of New York, and the Second District Dental Society. He also authored the book, Computers in the Dental Office: How to Evaluate, Select and Get the Most Out of Your System in 1992.
Patient Reviews
"My experience at The Dental Spa was awesome!  Dr. Sapienza knows his dentistry. He is quick, concise, and has never put me in any pain. He explains what he is doing and why, and is totally in tune with the patient's needs. He and his entire staff made me feel very comfortable. The "spa" environment adds to a renewing & relaxing experience."
– Dorothy L., Brooklyn NY
"The Dental Spa has been taking good care of my teeth for a while now, and they do a great job. Everyone there is always pleasant and upbeat - they know they're there to be your dental experts, and they don't act like teeth are the only thing in the universe and that you're a disappointment to the human race every time you get a cleaning. I always head right for the massage chairs in the back - why not get the Brookstone experience while you wait for your appointment?"
– Luke Y., Brooklyn NY
"The staff was great from receptionist to dentist. I haven't been to the dentist in ages and they all took part in restoring my great smile to perfection. I came here because I purchased a dental care plan and they accept the CareCredit card, which is a plus. Overall it was a welcoming experience and I'm happy to call them MY place to handle my dentistry needs."
– Shavon O., Brooklyn, NY
Convenient Location
Fortunately, our office is located right in your neighborhood:
398 5th Avenue
Brookln, NY 11215
Many of our Park Slope patients are actually able to just walk to our office. We're on 5th Ave. between 6th and 7th St. You just need to head northwest on 6th and take a left on 5th Ave., and we'll be on your right. We're also located right next to the 5th Ave./7th St. B63 bus stop. Just like everywhere in Brooklyn, we're next to tons of great places to eat, like the Taj Mahal Indian restaurant, KC Tasty Deli & Grill, and just across the street from Rachel's Taqueria.
Dental Services
Of course, even though the office might be warm and comfortable, you're truly there to get your teeth taken care of, and we can do that at a level other practices simply can't match. Combining pure skill and cutting-edge technology, the team at The Dental Spa of New York will give you a smile that will look great, be healthy, and stay that way for years.
Your Park Slope dentist can offer a full list of services that can take care of all your dental needs:
Teeth Cleanings & Digital X-Rays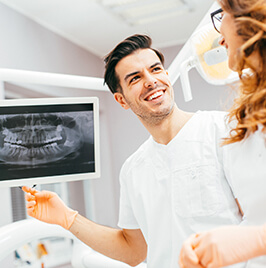 Patients of all ages should visit the dentist at least every six months, as recommended by the American Dental Association and Dr. Sapienza. During this preventive visit, your dentist in Park Slope and his team will rid your teeth and gums of the plaque, tartar, and bacteria that cause oral issues. Then, your dentist will examine your mouth for tooth decay, gum disease, worn dental work, and other problems requiring treatment.
Fluoride Treatments and Dental Sealants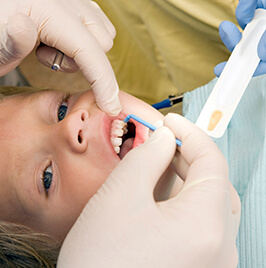 Two preventive measures that Dr. Sapienza often recommends to ward off tooth decay are fluoride treatments and dental sealants. Although these are commonly administered to children whose teeth are developing, they can also provide an added layer of protection for adults, as well.
Periodontal Therapy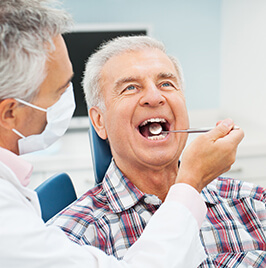 Did you know that periodontal disease, commonly called gum disease, is the leading cause of tooth loss in the United States? Dr. Sapienza and his team at The Dental Spa of New York® in Park Slope will assess your gums for signs of this silent destroyer, and then we'll offer non-surgical therapy in our dental spa. After all, gums are an important part of your healthy smile!
Dental Crowns and Bridges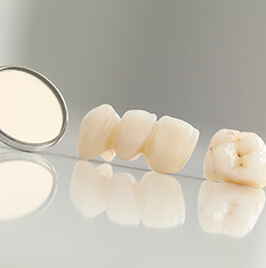 Missing teeth not only destroy a smile, they have the potential to harm your health, too. Having one or more missing teeth can compromise your ability to enjoy a nutritious diet, including fresh fruits and vegetables. The chances of having gum disease increase if you have missing teeth; gum disease has been linked to a number of bodily ailments including high blood pressure, stroke, cardiovascular disease, osteoporosis, diabetes and even low birth weight in newborns. Missing teeth can cause your other teeth to shift, possibly leading to a bad bite and temporomandibular joint disorder, or TMJ.
Porcelain Crowns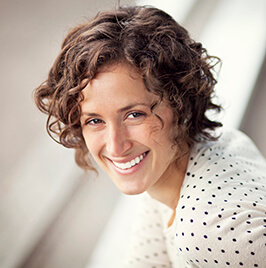 A crown is suggested when a tooth is compromised by damage or extensive decay. A ceramist hand makes the dental crown to fit as a snug covering over the existing prepared tooth. During an initial dental visit, Dr. Sapienza will examine the tooth or teeth that may require a crown. If you do need to have a crown placed, we will treat the existing tooth in preparation for the crown, and take an impression of you bite. This impression will be used by the ceramist to mill your custom prosthesis.
Ceramic Inlays and Onlays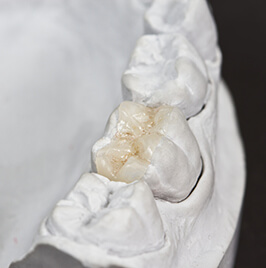 When a filling is not large enough, but a crown is not necessary to restore a tooth affected by decay, Park Slope dentist Dr. Sapienza may recommend a ceramic inlay or onlay. These puzzle-like applications are prepared in a dental lab with modern aesthetic materials. When placed, an only or inlay can completely restore structural integrity, function and the appearance of a tooth.
Tooth-Colored Fillings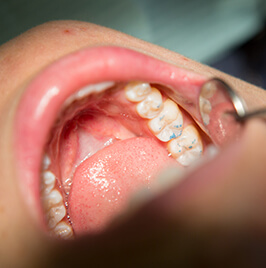 One of the most confusing dental procedures is receiving ceramic inlays and onlays treatment. Unlike in years past where big fillings needed full crown therapy in order to restore your tooth health, things have changed. A more conservative and highly successful option is inlays and onlays – they both fit into a tooth similarly to a filling, yet they are milled restorations. Dr. Frank Sapienza and his team of experts offer ceramic inlays and onlays, as well as additional general and cosmetic dentistry services in our Brooklyn, NY office.
Full and Partial Dentures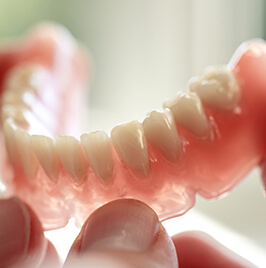 Many patients are not aware that people without teeth statistically do not live as long as those with a complete smile. Having even one missing tooth can negatively affect your diet—you may not be able to maintain healthy nutrition that must include fresh fruits and vegetables, grains and protein. Your speech can be affected too—some people with tooth loss find clearly pronouncing certain letters or sounds more difficult. And lastly, a smile with missing teeth can harm your self-esteem and cause embarrassment in both social and professional situations.
Dental Implants and Restoration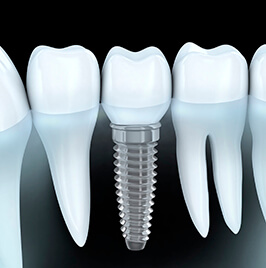 If you have experienced tooth loss, then you know the consequences are physical, emotional and psychological. Physically, even one missing tooth can impact your ability to enjoy a well-balanced diet, because you may be unable to eat healthy foods such as raw fruits and vegetables. Emotionally and psychologically, simply knowing that others are noticing the gap in your mouth can impact you in professional and social situations. You may be reluctant to speak, smile or laugh. Therefore, the importance of replacing missing teeth cannot be overstated. And while you do have options when choosing a tooth replacement, a dental implant is probably the most natural in form and function.
Full Mouth Reconstruction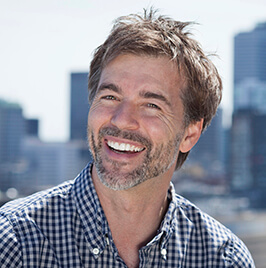 Significant oral decay, disease, or damage can destroy a smile. However, modern dental innovations and years of training have given Dr. Sapienza the tools and skills required to completely restore even the most severely affected mouths. Whatever your oral state, we can restore your strong, healthy, beautiful smile. Schedule a comprehensive evaluation so that we can assess your oral health, discuss your goals, and show you how The Dental Spa of New York® can restore your smile and your life with full mouth reconstruction.
Nightguards/Snoreguards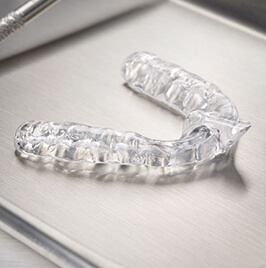 Has anyone ever told you that you grind your teeth at night? The sound is rather unmistakable, so if you've heard this then chances are you do. Actually, all of are susceptible to teeth grinding and clenching—also called bruxism—every now and then. When stress, anxiety or anger hit, then one of our natural responses is teeth grinding. Problems begin, however, when bruxism becomes a habit. And because this habit most often occurs while you're asleep, breaking the habit can be difficult if not impossible. Nightly grinding and clenching can negatively impact tooth enamel, gum tissue, your jaw and the bone structure that supports your teeth. Furthermore, this destructive habit can even lead to broken or fractured teeth.
Mouthguards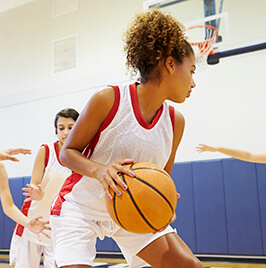 No matter your sport or level of play, protecting your smile with a custom-fitted athletic mouthguard from the Park Slope dentist can make a big difference for the health of your smile. In fact, one of the most significant factors causing dental emergencies is contact sports. Avoid chipped teeth, knocked out teeth, fractures, breaks, and even concussions by wearing a mouthguard created just for your smile! Dr. Frank J. Sapienza provides customized sportsguards for athletes of all ages.
Wisdom Tooth Extractions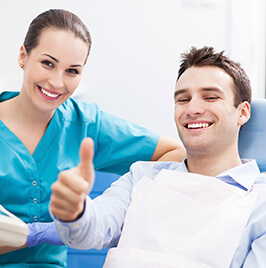 Surgical extractions -- often used for wisdom teeth -- are performed when the tooth is only partially visible, has come in at an angle, or is completely trapped beneath the gumline. Dr. Sapienza cuts open the surrounding gum tissue and removes the tooth in multiple pieces. The gum tissue is then closed with stitches.
Root Canal Therapy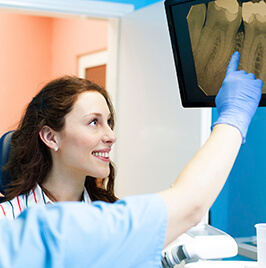 When most people think of a root canal, they imagine a painful and time-consuming dental procedure. In truth, the opposite is true. Root canal treatment is intended to relieve the pain of a seriously infected tooth, and the procedure doesn't require much more time than what is needed for a filling.
Porcelain Veneers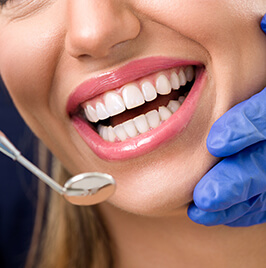 Let's say several different cosmetic flaws mar your smile. Perhaps you have a few teeth that are permanently stained. A few are chipped or broken, while still others are crooked or have unsightly gaps between them. Repairing each flaw would require a number of procedures… unless you choose porcelain veneers. With porcelain veneers, Dr. Sapienza can cover up your bothersome teeth and give you a completely new and beautiful smile. Veneers are micro-thin layers of dental porcelain that are expertly crafted in a dental lab. Dr. Sapienza carefully bonds the veneers to your teeth to give you a smile that is better than you ever imagined.
Teeth-Whitening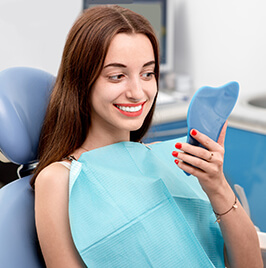 One of fastest, simplest and most cost-effective treatments for cosmetic dentistry in Park Slope is teeth whitening. At The Dental Spa of New York, we offer both in-office whitening and take-home whitening. With our in-office system, the whitening gel is applied to your teeth and in less than an hour you'll walk out of our office with a smile that is several shades whiter than when you walked in. This treatment is perfect for when you have a special occasion that demands your best smile.
We Accept Your Dental Insurance
Dr. Sapienza is a preferred provider for







If you don't see your provider on this list, we will file out-of-network claims as well. If you have questions about our policies regarding insurance, please call us or feel free to inquire during your visit. If you don't have insurance, we can also help you get affordable financing through our trusted partners at CareCredit.
---
Contact Us Today to Learn More
From the multitude of amenities, to the high-tech tools, to the personalized service, The Dental Spa of New York is a true Park Slope practice for Park Slope people. Come see why we're different, and why that's a good thing.
If you have any questions about the services we offer, or are eager to make an appointment, please give us a call today.