Cost of Dental Implants – Brooklyn, NY
Invest in a Complete, Beautiful Smile
If you've lost a tooth or two over the years, you don't need to settle for anything less than the best. Don't let the cost of dental implants in Park Slope stop you from replacing your missing teeth. We offer the solutions you need to treat your tooth loss without worrying about draining your wallet. Although every treatment differs, here's what you can expect to pay when rebuilding your smile.
Types of Dental Implants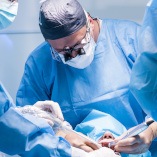 A dental implant is different because it recreates the tooth from the root up. Each component has a separate cost. Therefore, you can assume you'll pay more if you need to treat multiple teeth. We'll provide you with a personalized estimate during your initial consultation and discuss the fees associated with your procedure.
What are the Stages of Dental Implant Treatment?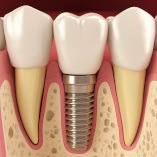 Unlike other treatments, the process of replacing a tooth with a dental implant takes several steps. Each phase of your plan has separate fees. This can make it easier to pay for your new smile because you won't need to cover the entire amount at once. Every plan differs, but here's what you can expect your estimate to include:
Are Dental Implants Worth the Investment?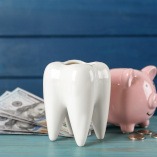 You'll initially pay more for dental implants in Park Slope than other treatments, but they are the most affordable long-term. They are proven to last for decades with the right aftercare, so you should never need to stress about paying for new ones in the future.
As the only treatment to replace the root, a dental implant will preserve your jawbone to stop your teeth from drifting. Your remaining teeth will have the support they need to stay in place to lower your risk of several issues, like cavities, gum disease, and additional tooth loss. This reduces your overall oral health expenses to save money down the road.
Does Dental Insurance Cover Dental Implants?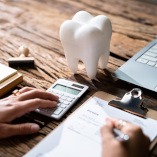 Every policy differs, but most plans offer some coverage for dental implants. After reaching your annual deductible, you can use your yearly allowance to help offset the cost of certain steps in your treatment, like your consultation, periodontal therapy, or restoration. A member of our team will file the necessary claims to lower the amount you need to pay out-of-pocket. We'll help you find the solutions you need to cover any remaining balance.
You can enjoy a confident smile again without breaking the bank. Contact our office today to schedule your consultation for dental implants.