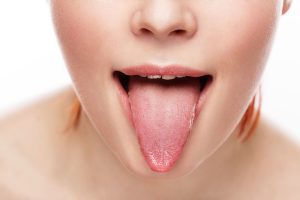 One important reason to see your Park Slope dentist for regular checkups is to spot potentially harmful medical side effects. All types of medications, from over-the-counter pain relievers to prescription formulas, can possibly cause unpleasant or even dangerous unintended conditions. Often the first place these problems show up is in the patient's teeth, gums and mouth.
Common Oral Health Side Effects
Talk to your dentist right away if you notice any of the following conditions:
Dry mouth. More than 400 medications can potentially cause this condition, including antibiotics, antihistamines, and antidepressants.
Enlarged gums. This is another common side effect of antibiotics. It can also be caused by a special class of blood pressure medications known as calcium blockers.
Mouth sores. These are commonly caused by chemotherapy drugs such as alemtuzumab and erlotinib.
Inflamed mucosal tissues. This is another common side effect of many chemotherapy drugs. People who drink or use tobacco products are at special risk of suffering this particular side effect.
Discolored teeth. Antibiotics such as tetracycline and amoxicillin can cause this problem.
Medications that include added sugar, such as certain cough formulas, can cause cavities and tooth decay.
What Your Dentist Can Do to Help
Your dentist may recommend a number of strategies for managing side  effects, including:
Switching to a different medication. For example, using a different antibiotic may resolve discoloration problems while still treating the infection.
Changing your dosage amount of schedule. Sometimes a lower dose can still achieve the desired treatment while avoiding troublesome side effects.
Managing the symptoms. For example, the effects of dry mouth can often be controlled by sipping on water or using sugar-free mints to stimulate saliva production.
Should I Stop Taking my Medications?
Under no circumstances should you stop taking any prescription medication without the permission of a healthcare professional. Nor should you change your dosage amount or frequency. Advise your regular doctor of any changes in your treatment regimen recommended by your dentist. Ensuring open communication between your healthcare providers is vital for your health and well-being.
What About Over-the-Counter Medications?
Over-the-counter (OTC) medications can often cause side effects of their own. Here are some guidelines for using these products:
Read the label to three times before using the product. It's easy to overlook important information during a first read.
Make sure you read the label in good light to avoid missing any terms. If you use corrective lenses for reading, then be sure to wear them.
Be especially alert for potential drug interaction problems. These are usually included in the product information.
If in doubt, then check with your pharmacist, dentist, or your regular physician before taking the product.
Discontinue use right away if you notice any unusual or adverse effects.
Talking to your dentist in Park Slope about your medications is part of your responsibility as an active participant in your own healthcare. The efforts you put forth will more than pay for themselves with better health and greater well-being, both for yourself and for your loved ones.
About the Author
Dr. Frank J. Sapienza has been practicing dentistry for more than 30 years. A graduate of New York University College of Dentistry, he keeps his skills sharp by investing in ongoing training throughout the year. You can reach his office online or by calling (718) 965-6298.