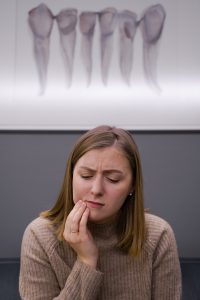 Did you know 1 in 6 Americans experience a dental emergency each year? Although you might never expect it to happen to you, it's a good idea to find an emergency dentist in Park Slope before you actually need one. You don't want to lose valuable time searching for a dentist during an already stressful situation, but how do you know who is the best? Here are 5 tips to help you choose an emergency dentist to save your smile.
1. Look for a dentist in your area.
As with any emergency, time is of the utmost importance. Ideally, you want to choose a dental office that's located within 20 to 30 minutes of your home. If you have a far drive ahead of you, it could cost you your tooth, such as if it has been knocked out. Not to mention, traffic and spending a long time in a car can make the stressful event worse because it can cause your anxiety levels to rise.
2. Find one who accepts your dental insurance.
If you're like many people, the cost of dental care can be concerning. You don't have to let the fear of a large bill deter you from getting the treatment you need. Find a dentist who accepts your dental insurance to offset the cost of your visit. Many dental policies can be used to lower the amount you need to pay for certain aspects of your treatment, like the consultation or a restoration.
3. Choose flexible office hours.
Dental emergencies rarely occur at a convenient time. It's not uncommon for them to happen at night or on the weekends. You don't want to wait until your dental office reopens to get the urgent attention you need. It's best to look for a dentist who offers flexible office hours to accommodate patients needing immediate care.
4. Review their patient testimonials.
When the unexpected strikes, you want to feel assured your smile is in good hands. Take the time to read online testimonials and reviews about the dentist you're considering. You'll learn more about their chairside manner and the quality of care you can expect to receive, so you have one less thing to worry about.
5. Consider the services they provide.
If you have a toothache or a broken tooth, you don't want to wait to have the issue resolved. Look for a dental practice that offers a variety of services under one roof to prevent needing to be referred to another location.
Prepare for the Unexpected
It's best to have an emergency dentist's phone number on hand prior to actually needing one. A little bit of preparation now can save you from a big headache down the road.
About Dr. Frank J. Sapienza
Dr. Sapienza earned his dental degree at the New York University College of Dentistry. He has over 30 years of experience treating complex oral health issues. He regularly continues his training in all aspects of dentistry to provide extensive services from one location. If you need an emergency dentist, contact our office today for an appointment.