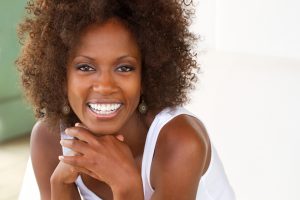 A beautiful smile is associated with youth, confidence, and success; however, many people are embarrassed by their teeth. If you have insecurities about chips, discoloration, or other aesthetic flaws, you can achieve a picture-perfect smile. People from all walks of life are investing in cosmetic dentistry, but is it right for you? Here's what you need to know to turn the smile of your dreams into reality. 
Am I a Candidate for Cosmetic Dentistry?
If you aren't happy with the way your teeth look, you may be a candidate for cosmetic dentistry. Generally, elective services are recommended for patients wanting to correct:
Stains or discoloration
Chipped or fractured teeth
Gaps between teeth
Shorter than average teeth
Tooth decay
Exposed tooth roots
Abnormally shaped teeth
You'll require a consultation with your cosmetic dentist to ensure it is right for you. They'll examine your mouth to ensure your teeth and gums are healthy. If you have any untreated dental problems, they must be addressed before undergoing any elective procedures.
Which Cosmetic Procedure is Right for Me?
After examining your mouth and learning more about your goals, your cosmetic dentist will create a personalized plan to revamp your smile. Depending on the results you want to achieve, they may recommend one or more procedures, including:
Tooth-Colored Fillings
Tooth-colored fillings are a natural-looking alternative to metal restorations. A composite resin material is shaded to match the color of your enamel to blend in with your tooth. The material is completely metal free, so there isn't any risk of mercury exposure. Whether treating a new cavity or replacing a metal filling, you can benefit from a biocompatible solution.
Porcelain Crowns
A crown is a custom-made cap bonded over the surface of a tooth above the gum line. The diversity of crowns allows them to improve the health, function, and appearance of a tooth. Modern restorations are made of porcelain to look natural without compromising their durability.
Porcelain Veneers
A veneer is a thin shell applied to the front surface of a tooth. When placed on the teeth visible when smiling, they can correct several imperfections using one minimally invasive procedure. You can fix chips, discoloration, and gaps in as few as two appointments.
Teeth Whitening
Professional whitening systems can get your teeth up to 8 shades whiter. You can enjoy quick results using an in-office solution. However, if you prefer the convenience of an OTC product, your dentist can provide you with a take-home kit to use for 2 weeks.
Invest in a Confident Smile
If you want to love the smile you see in the mirror, schedule an appointment with your cosmetic dentist today.
About Dr. Frank J. Sapienza
Dr. Sapienza earned his dental degree from the New York University College of Dentistry and has regularly continued his training in advanced services, like cosmetic dentistry. He combines the art and science of dentistry to create healthy, attractive smiles. If you are ready to invest in cosmetic dentistry, contact our office today to request your consultation.