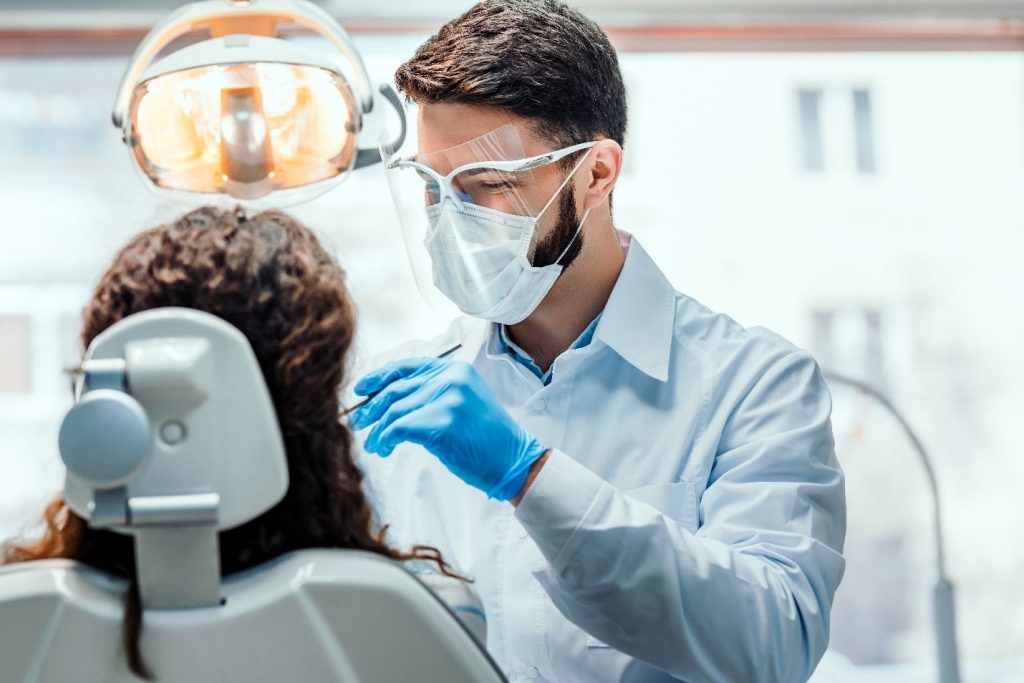 Have you been coping with the challenges of long-term tooth loss? If so, you might be eager to discover if dentures remain a viable option for you. Over the years, dentures have consistently proven to be a reliable and popular choice for replacing missing teeth, offering numerous patients both functional and aesthetic benefits. To learn if individuals who have lived without teeth for an extended period can still consider dentures, keep reading.
The Problem with Missing Teeth
One significant concern associated with missing teeth is a process known as bone resorption. In this process, the body recognizes a lack of stimulation in the jawbone and begins to reabsorb the bone tissue. Typically, activities like biting and chewing provide essential stimulation to the jawbone, maintaining its strength and ability to support teeth.
However, in the absence of teeth, the areas of the jawbone that would normally receive this stimulation gradually lose out on this vital activity. This can lead to bone resorption, facial collapse, an increased risk of tooth loss, and various other unfavorable complications. Therefore, an ideal solution for restoring teeth shouldn't only replace missing pearly whites but also counteract bone resorption.
How Dentures Function
Fortunately, bone resorption doesn't disqualify patients from getting dentures; in fact, these restorations can help slow down the process. Various types of dentures are available, each tailored to specific needs.
Partial dentures work well for people with a few missing teeth, effectively filling the gaps. In contrast, full dentures are custom-made for patients who have lost all their teeth in the upper, lower, or both arches.
Dentures typically include a base and replacement teeth. While dental implants can offer added stability in specific situations, dentures primarily rely on muscle control to stay in position. Denture adhesive can also provide temporary extra support and stability.
Avoiding Jawbone Deterioration
Consistently wearing dentures correctly can play a vital role in preventing or slowing down jawbone loss. Dentures provide stimulation to the gums, helping maintain the jawbone's strength and structure, thus contributing to overall oral health.
However, it's crucial to understand that denture stimulation may be insufficient, especially if the dentures don't fit well. While dentures can help slow the progression of bone resorption, they cannot completely stop it, as natural changes in the mouth continue over time.
Dentures continue to be a suitable choice for individuals who have experienced tooth loss over an extended period. While they may not entirely halt bone resorption, they provide both functional and aesthetic advantages. With appropriate maintenance, they can substantially enhance the quality of life for individuals in need of tooth replacement.
About the Practice
Nestled in Brooklyn, The Dental Spa of New York caters to a range of patients. At our practice, we pride ourselves on providing exceptional and highly effective dental procedures, particularly in the realm of restoring smiles for individuals who have lost several or all of their teeth, by offering dentures and partials. These restorative treatments are meticulously designed to ensure effective and personalized tooth replacement solutions that meet the unique needs of each patient. If you want more information or are eager to schedule an appointment, reach out to The Dental Spa of New York at (718) 965-6298 or visit their website.