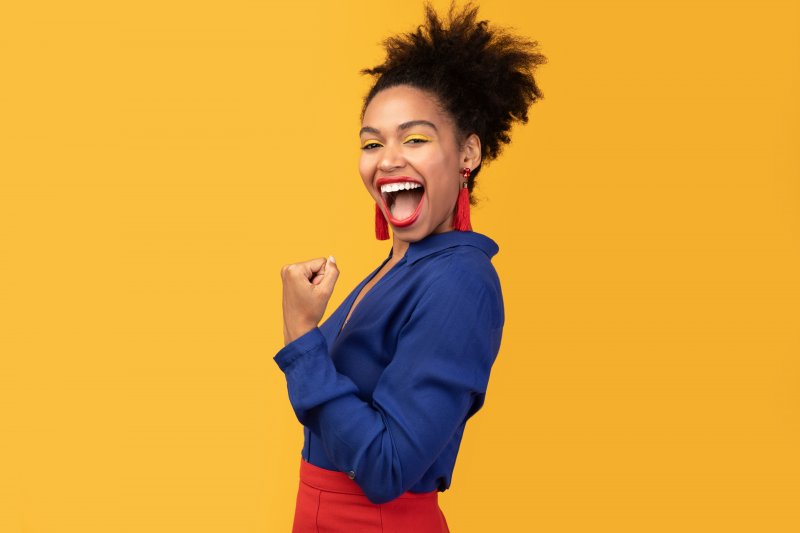 Are you planning on getting dental work done so you can have a completely enhance smile? If so, then you're likely considering cosmetic dentistry for the perfect change. While the end results sound promising, you might be wondering if you'll feel any discomfort during the procedure. Keep reading as your cosmetic dentist in Brooklyn explains how the usual dental treatments don't hurt at all, and what you can expect from them!
Why You Shouldn't Worry About Cosmetic Dentistry
Most people are nervous when they arrive at the dental office, and your dentist will keep this in mind when they perform dental work. For this reason, they'll likely provide you with relaxing amenities, such as comfort blankets or even headphones for music, to make your experience as pleasant as possible. More importantly, your dentist will use advanced equipment as well as numbing agents during the process, so you probably won't feel any discomfort at all!
Which Cosmetic Dental Treatments are Painless?
While you might feel mild sensitivity after any dental procedure, there are some that will hardly cause you any issues. Some of these cosmetic treatments include:
Teeth whitening: This procedure can be performed through either an in-office process or at-home kit. By using a bleaching substance, your smile will be several shades lighter with little to no discomfort afterwards.
Porcelain veneers: Your dentist will cement a wafer-thin porcelain shell to the front of the teeth you want to be changed. However, they'll have to prepare your teeth first by shaving off a tiny portion of the enamel so the layer can fit. Since a minimal amount of tooth is removed and nothing is done under the gum line, the treatment is pain-free.
Are There Treatments That Hurt?
If a tooth is severely damaged, then you'll likely require treatments that can fully repair it. Your dentist might recommend you get a porcelain crown or a dental cap to snuggly cover it and return its natural function. This may involve removing more of your tooth than veneers, which could mean you'll need desensitizing agents to help relieve discomfort. Even then, it'll most likely consist of mild sensitivity for a few days.
With all the beneficial changes cosmetic dentistry can provide, you'll be able to enjoy a new and improved smile with little to no pain! But if you still have concerns about treatments, feel free to speak with your dentist so they can discuss your options.
About the Author
Dr. Frank J. Sapienza earned his dental doctorate from the New York University College of Dentistry. He regularly pursues continuing education to provide outstanding, comprehensive, and passionate dental care. He offers a wide collection of treatments, including cosmetic dentistry to beautify your smile. If you want to know more about cosmetic procedures, visit his website or call 718-965-6298.