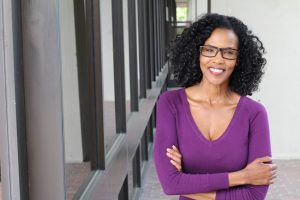 If you've decided that 2017 is the year you'll achieve your goals, Dr. Frank Sapienza, your cosmetic dentist in Park Slope, is here to help. How can a dentist help you reach your dreams, you may be asking? Well the answer is that a beautiful smile gives you confidence, and when you have confidence you can do anything! Cosmetic dentistry offers a number of services that can enhance your smile, and here's a few you'll find at The Dental Spa of New York.
Porcelain and Tooth-Colored Restorations
Gone are the days of unsightly dark metal fillings, or crowns that show grey metal underneath! Here at The Dental Spa of New York we use only the finest quality porcelain and tooth-colored materials to restore your teeth.
Composite resin is the material of choice to restore a cavity or replace old broken metal fillings. Dr. Sapienza can shade it to match your teeth, and he'll bond it directly to your tooth to ensure strength and longevity. Composite is aesthetically appealing, so no one will ever notice your filling.
A crown is recommended when your tooth sustains an injury, infection, or a fracture that is beyond what a dental filling can repair. It's designed to replace your entire tooth structure and it fits over your remaining tooth like a "cap." A crown offers the same function you enjoyed with your tooth while also protecting your root.
Porcelain Veneers
A great way to enhance your smile is to use porcelain veneers. In fact, this procedure is often used in Hollywood to create the smiles we admire for many celebrities including Demi Moore and Katy Perry. Veneers are ideal for restoring numerous dental issues such as:
Misshapen teeth or size discrepancies
Staining or discoloration
Small chips or fractures
Excessive wear
Misaligned teeth
Gap or spacing between teeth
A veneer is best described as a thin layer of porcelain that Dr. Sapienza customizes to fit over your tooth. He combines both skill and artistry to create the right shape and hue for your teeth that best complements your facial structure and skin tone. Veneers are a durable and long lasting choice for upgrading your smile.
Teeth Whitening
A quick and cost effective treatment that will amp up your smile is whitening your teeth. At The Dental Spa of New York you'll find two convenient options for brightening your teeth including in-office treatment and take-home systems. Our in-office procedure is ideal for patients seeking immediate results, while take-home whitening give you the freedom to whiten based on your schedule and update whenever you like.
Contact The Dental Spa of New York
Don't let 2017 get away without making the improvements to your smile you've always dreamed of. Contact Dr. Sapienza, your dentist in Park Slope, to learn more about your options.