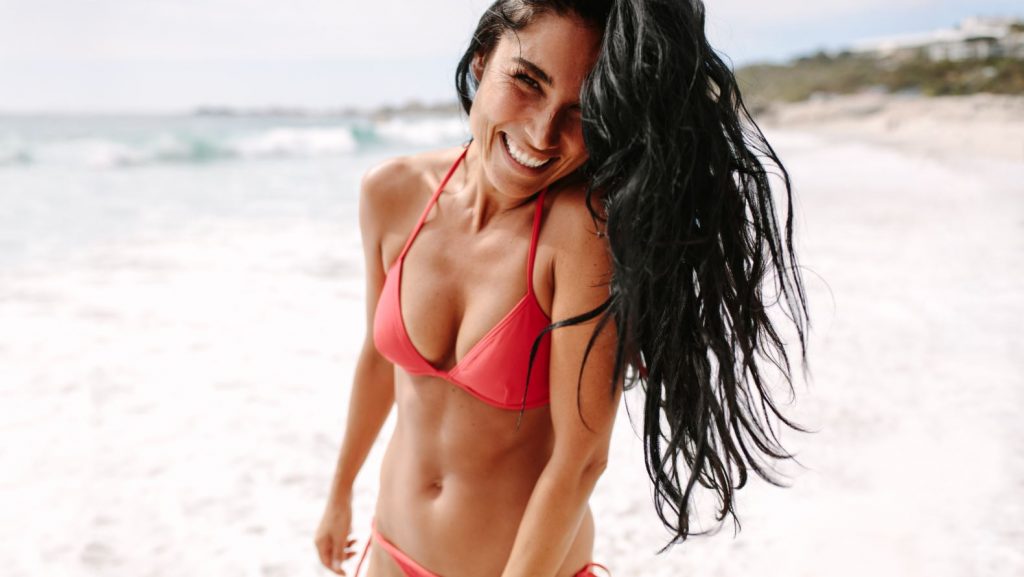 Summer is here which means that you have all sorts of exciting plans going on. Whether you are taking a few days off work, meeting up with friends and family, or embarking on a tropical getaway, you're in for some beautiful memories. However, when the camera comes out to capture some of the fun moments, you don't want to feel the need to hide your smile. Here are a few cosmetic dental treatments to consider so you can have the confidence to make the most out of your summer!
Teeth Whitening
Discoloration is a common cosmetic issue that most people aren't happy with when they look in the mirror. It can happen for a wide variety of different reasons, including the use of tobacco products, drinking pigmented beverages, and just aging. The good news is that there is a treatment available that can help to reduce surface stains. If you opt for in-office teeth whitening, a gel will be applied to your teeth. In less than an hour, you can walk out of the practice with a smile that is several shades whiter. If you would prefer, you could opt to whiten your teeth on your own time with a take-home whitening kit. You will see your final results in just a couple of weeks!
Porcelain Crowns
Teeth can become damaged in numerous different ways and be left less cosmetically appealing. Decay, injuries, and accidents can ultimately lead to aesthetic imperfections. In these cases, your dentist will likely recommend that you opt for a porcelain crown. This is a hollowed out "cap" is snuggly placed over your compromised tooth to both protect it and give it a better appearance. This way, your tooth will both look and function like a healthy natural tooth.
Dental Veneers
In order to get the complete smile makeover that you are looking for, dental veneers are an excellent option. They are thin shells of porcelain that are placed over the front surface of the teeth to cover up imperfections and flaws, such as chips, stains, misshapen teeth, and teeth that are slightly gapped or crooked. They have become a preferred option for celebrities because of their ability to provide patients with a red carpet-ready smile. They can be placed in as little as two appointments.
Don't let your smile hold you back this summer. Talk to your dentist about your cosmetic options. You deserve a smile that makes you feel confident!
About the Author
Dr. Frank J. Sapienza is an experienced dentist who has been working in the field for over three decades. He earned his dental doctorate from the New York University College of Dentistry and is committed pursuing training and continuing education to keep his knowledge and skills sharp. Currently, he is part of the American Dental Association, Dental Society of the State of New York, and Second District Dental Society. For more information on cosmetic dentistry or to schedule an appointment at his office in Brooklyn, visit his website or call (718) 965-6298.