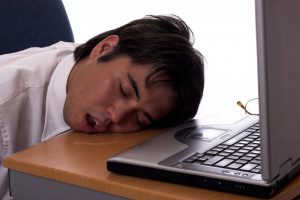 Continuing with the series of blogs dedicated to drooling, we take a look at some of the complications associated with it. Although drooling may not seem like a big deal, other than being an annoyance, your dentist in Park Slope explains the effects it can have on your physical and psychological well-being. By better understanding the nature of the problem, you can take the proper steps to get help and prevent it from happening in the future.
The Complications Associated with Drooling
Here are some of the challenges that people who drool when sleeping can have:
Psychological Issues – Whereas waking up to a wet spot on a pillow from drooling can be annoying if you notice it, what happens when your spouse becomes aware that you have this issue? The embarrassment can psychologically stain you and cause a degree of anxiety.
Skin Irritation – When a person drools excessively, there can be chapping and irritation of the skin, which can become quite uncomfortable.
Health Issues – Excessive drooling can result from an inability to swallow, and when you lie on your side it then spills out your mouth. There can be greater implications, though. If saliva collects in your throat and is inhaled, it can cause a lung infection called aspiration pneumonia, which is a very serious medical condition.
The Initial Steps for Relief
In another blog entry, we talk about how excessive drooling can be treated, but let's look at the space between the reoccurrence of the problem and the treatment received. What has to inhabit that small space is 'recognition.'
Thus, you should remain watchful of your sleep habits. Are there any changes – is your pillow wet every morning? If so, take action by reaching out to both your primary care physician and your dentist. By being proactive in your response, you can protect yourself from enduring greater problems.
A Visit Helps a Ton
One way to stay ahead of problems like drooling is to maintain regular visits to your dentist for preventive care. While there, you'll have an opportunity to speak with the dental assistant before any work commences. If you've noticed that you have a problem with drooling, that's the perfect time to mention it.
Your concerns will be notated and taken into consideration when your examination starts, so that you can get some answers. To get the help you need, reach out to your family dentist in Park Slope to schedule a visit today.
About the Author
Dr. Frank J. Sapienza is a graduate of New York University College of Dentistry and has been practicing dentistry for over 30 years. Still, he remains driven to expand his knowledge by taking continuing education courses annually. Dr. Sapienza uses his expertise to help patients overcome nighttime drooling at The Dental Spa of New York and can be reached for more information through his website.