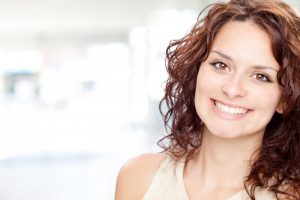 When you think of visiting your dentist in Park Slope for preventive care, you can imagine getting advice on ways to clean your teeth better, what dental products are the best for you and the condition of your oral health. Is there more that your local dentist can help you with, though? Find out what else you can learn at a six-month visit!
What Happens at Preventive Care Visits?
It's recommended by the American Dental Association that you visit your dentist at least two times a year for check-ups. Your teeth will be thoroughly cleaned and examined to make sure harmful plaque and tartar are removed and there are no developing issues that need to be addressed.
Still, there are even more benefits to these visits!
A Chat with the Dentist
One of the biggest perks of preventive care visits is the opportunity you'll have to chat with both your dental hygienist and dentist. Because the two will have bird's eye views of your mouth, they'll be able to discover things about your lifestyle habits.
One revelation your dental professionals will have is what foods you eat. If you prefer to consume snack foods on a frequent basis, it will show in your examinations. That's because foods high in sugars and other processed ingredients cause greater bacteria accumulation, which then leads to decay.
Diet Suggestions
Your dentist may make the following suggestions regarding your food intake:
Substitute fruits for sugary snacks.
Bake vegetables like carrots and kale to a crisp and eat them as a replacement for chips.
If you eat snack foods on occasion, be sure to brush, floss and rinse your teeth immediately afterwards.
Other Alternatives to Help Out
An indirect way of encouraging better eating habits is to adopt a new exercise regimen. The increased activity will change your hormonal output, leaving you feeling less tempted to indulge in unhealthy treats.
Because snack food consumption can also be encouraged by stress, here are some other ways to manage your cravings:
Meditation – Helps to still the mind and filter out negative thoughts that could contribute to food-choice weaknesses
Yoga – Encourages better hormonal production by aligning the body's energy, which translates into better food choices
Counseling – Can identify issues that could be contributing to poor eating habits
New Hobbies – Provide ways to positively focus attention to prevent snacking out of boredom
So now you know that visiting your dentist can leave you with more than just a clean mouth. It's also a chance to get the education you need to take control of your oral health at home and in your every day life. To schedule a visit, reach out to your Park Slope dentist today!
About the Author
Dr. Frank Sapienza earned his Doctor of Dental Surgery degree from the New York University College of Dentistry, and for over 30 years, he's been providing comprehensive and expert care to his patients. Still, he strives to expand his knowledge, which is why he takes continuing education annually and maintains membership in several professional organizations, including the Dental Society of the State of New York. Dr. Sapienza provides preventive care at The Dental Spa of New York, and he can be reached for more information through his website.