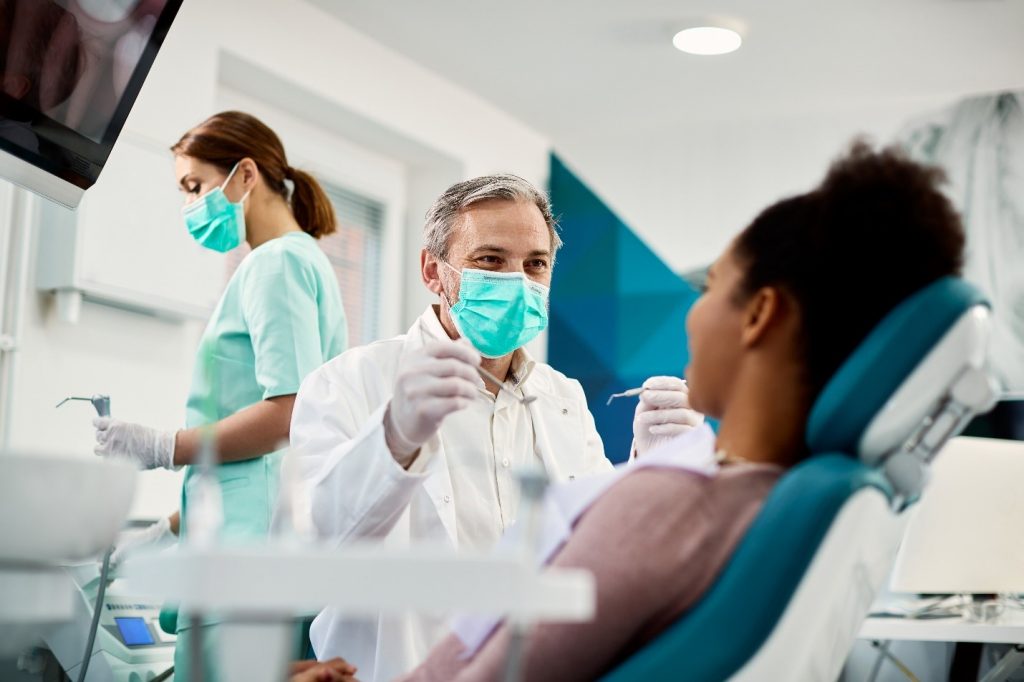 Cosmetic dentistry covers a range of dental treatments that can be used to improve the look of your smile. A few common cosmetic treatments include composite fillings, dental crowns, porcelain veneers, and teeth whitening. For some people, the reason why they aren't ready to move forward with cosmetic treatments is because they are worried that it will be too expensive. Dental insurance can be used to cover many preventive and restorative treatments, but does dental insurance ever cover cosmetic dentistry? Read on to learn if it's possible to use it to lower treatment costs.
What Does Dental Insurance Usually Cover?
Dental insurance is meant to lower the cost of care to lessen the financial burden and make treatments more accessible to patients. A dental insurance plan will usually only pay for essential treatments, such as biannual checkups and cleanings. Not all dental treatments will receive the same amount of insurance coverage.
Preventive dental treatments are usually 100% covered by insurance, but restorative procedures like root canals and dental fillings may receive around 50-80% coverage. The amount that your dental insurance covers will depend on how they classify the treatment you're undergoing.
Is Cosmetic Dentistry Ever Medically Necessary?
Cosmetic dental treatments like teeth whitening only provide aesthetic benefits, but others blur the lines a bit more. For example, someone whose teeth were damaged due to an accident will likely be interested in having them fixed with dental crowns. People with small cavities will likely need fillings to repair the damage and the look of the tooth. These treatments offer both cosmetic and restorative benefits, so they may receive partial coverage.
Ways to Make Cosmetic Dentistry Affordable
Fortunately, even if you don't have dental insurance, there are still ways to lower treatment costs. Many dentists offer financing through companies like CareCredit. This company offers short term financing and no interest on purchases of $200 or more when the minimum monthly payments are met and the full amount due is paid out by the end of the promotional period. This makes treatment more affordable by allowing patients to avoid paying for all of it at one time.
So, does dental insurance ever cover cosmetic dentistry? It partially covers treatments in some situations. If you're thinking about undergoing cosmetic dentistry, reach out to your dentist to set up an initial consultation. Before you know it, you'll be on your way to a bright, beautiful smile you adore!
About the Practice
The Dental Spa of New York is located in Brooklyn and treats patients with a range of exceptional oral health services. Led by Dr. Frank J. Sapienza, they offer a variety of procedures to prevent problems or repair your smile. If you are interested in cosmetic dentistry, they can go over their treatment options and help you decide which one best fits your needs. Do you want to make an appointment with The Dental Spa of New York or are you interested in learning more about cosmetic dentistry? If so, visit their website or call their office at (718) 965-6298.