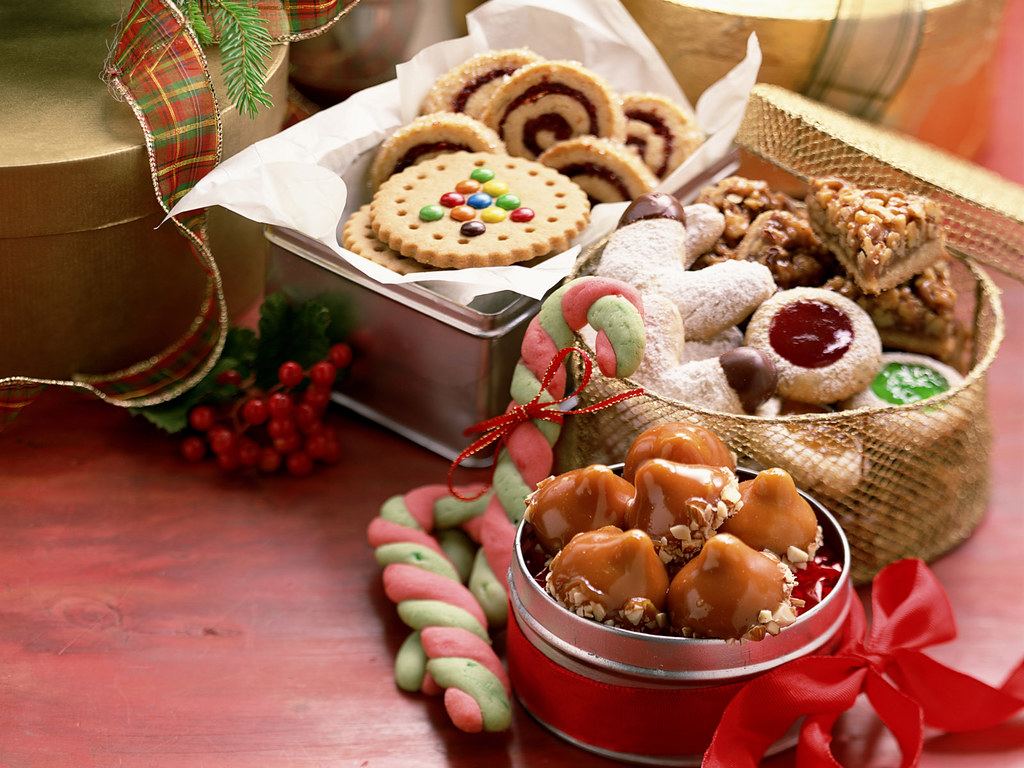 What's your favorite part about the holidays? It's probably not the cavities, but that's still a big concern during this time of year. There is an influx of sweets during the holidays as well as seasonal beverages. These can pose a risk to your smile and may make this time of year the worst for your oral health. So you know what to be wary of, keep reading to learn about three ways that the holiday season can be bad for your beam as well as what you can do to protect your smile.
#1: Eating Too Many Sweet Treats
All the way from Halloween until New Year's Day, you will likely be bombarded with an assortment of cookies, pies, cakes, and other treats. Since many of these only make an appearance during this time of year, it can be hard to turn them down. Unfortunately, the sugar in these foods feeds the harmful oral bacteria that cause cavities.
Aside from avoiding these treats altogether, the best way to avoid dental damage is to eat them in moderation. Instead of eating every cookie or candy that's put in front of you, pick the ones you like the most. If you have a freshly baked pie waiting for you at home, it's best to wait to eat it instead of filling up on cookies at work.
#2: All-Day Snacking
The many foods of the holidays mean lots of taste testing. If you're preparing a meal for your loved ones, you may find yourself trying out the sauces, meats, and sides as you go to ensure that they taste right. This may seem harmless, but it can actually be incredibly damaging to your smile. Since the acid levels in your mouth go up when you eat, snacking all day means your teeth will be constantly exposed to cavity-causing acid.
Instead of eating all day long, wait until breakfast, lunch, or dinner. Eating only during designated mealtimes means that your smile won't be exposed to the acid for as long. This will also help you practice moderation so you don't consume too many sweet, starchy, and acidic foods.
#3: Keep Up with Your Oral Hygiene
It's no secret that the holidays can be incredibly hectic. Traveling, preparing for loved ones to visit from out of town, cooking large meals, and buying and wrapping presents are all time consuming and can cause you to lose track of your normal schedule. As a result, your oral hygiene routine may suffer. Keeping a dental travel kit on you will let you clean your teeth no matter how busy the day is. It should contain a toothbrush, toothpaste, dental floss, and mouthwash.
Don't let the excitement of the holidays distract you from your smile. With the above tips, you can keep your oral health in excellent condition all year long!
About the Practice
Located in Brooklyn, The Dental Spa of New York treats patients of all ages. They offer exceptional, effective procedures to restore damaged beams as well as treatments to protect them from harm. They can also give you helpful tips on taking care of your pearly whites at home. To make an appointment with Dr. Frank J. Sapienza and the rest of his team at The Dental Spa of New York or for more information on the services they offer, visit their website or call (718) 965-6298.