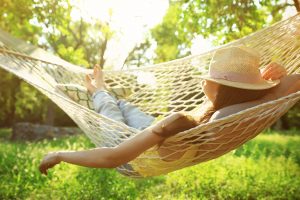 The sun is shining, the weather is warming up, and the fun summer months are ahead of us! It's the perfect time of year for relaxing by the pool, enjoying cool summertime treats, and…having your tooth extracted? It may not be the first item on your summer to-do list, but now is the best time to get this procedure done if you need it. Read on as your Park Slope dentist explains why you should get your tooth extraction out of the way this summer and a few tips on how to enjoy the season as you recover.
Summer is Tooth Extraction Season
Having your tooth pulled is probably the last thing you want to do during your summer vacation. However, it's a popular time of year to get this procedure done thanks to several important factors:
The sooner your tooth is extracted, the better: If you need a tooth extraction, you shouldn't put it off any longer than you have to. The longer an infected, damaged, or impacted tooth stays in your mouth, the worse your issue will get.
You'll have more availability and flexibility in your schedule: If you're enjoying more time off of school or work this time of year, you'll have an easier time scheduling your procedure. You won't have to worry about missing or catching up on school or work as you recover.
Relaxing at home is better than recovering at school or work: You'll recover from your tooth extraction fairly quickly, but you will need a few days to rest. It's much more comfortable to relax at home after your procedure than sitting in class or meetings.
Tips to Enjoy Summer While Recovering
You don't have to look forward to your tooth extraction, but you don't have to dread it either. There are plenty of ways you can enjoy your summer vacation while you recover from your procedure, including:
Indulge in soft summer snacks: The recovery period after your tooth extraction is the perfect chance to indulge in some soft, cold summer foods. Not only will they avoid causing the surgical site irritation, but they'll numb the area as well. Now is the time to enjoy ice cream, popsicles, milkshakes, smoothies, jello, and chilled applesauce.
Enjoy your rest and relaxation: It's important that you take it easy for a while after your tooth extraction to ensure the healing process goes smoothly. Thankfully, summer is an excellent time of year to kick back and relax at the beach or pool, watch your favorite movie, or pick up a good book.
Stay cool by the pool: Staying cool and hydrated is important for the healing process. Stay comfortable in the heat by relaxing in the shade, while floating in the pool, or indoors with air conditioning. Drinking plenty of water is another great way to cool off and promote a healthy recovery period.
Remember, your dentist didn't recommend a tooth extraction without great cause. Protect that sunny smile and get your procedure over with this summer!
About the Practice
At The Dental Spa of New York, Dr. Frank Sapienza does everything he can to keep natural teeth happy, healthy, and in place for a lifetime. However, since this isn't always possible, he offers quick and comfortable tooth extractions in addition to his wide variety of services. With over 30 years of experience, the latest dental technology, and personalized patient care, he and his team go above and beyond to ensure each and every visit is as pleasant as possible. If you need a tooth extraction or would like a second opinion, he encourages you to reach out via his website or (718) 965-6298.