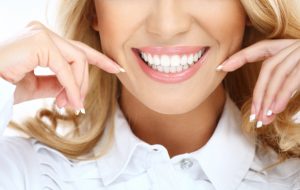 If you're unsatisfied with the way your smile looks, you're not the only one. More than half of all Americans feel like they could benefit from having whiter teeth, and it's perfectly understandable why. People with brighter smiles are often seen as more attractive, successful, trustworthy, healthy, and confident. It's no wonder teeth whitening has become so popular in recent years! But can it benefit you? Read on to learn all about teeth whitening in Park Slope, NY.
How Do Teeth Become Discolored in the First Place?
In a perfect world, our pearly whites would stay nice and bright forever. Unfortunately, several factors contribute to teeth discoloration, such as:
Regularly drinking red wine, coffee, or tea
Poor oral hygiene
Tobacco use
The natural aging processes
How Does Professional Teeth Whitening Work?
Your dentist in Park Slope has 2 methods of improving the color of your smile:
In-office: If you're looking for quick results, look no further. Your dentist will apply a professional-grade bleaching agent to your teeth, and use a heating lamp to speed up the process. After about an hour, your smile will be up to 8 shades brighter.
At-home: If you'd rather achieve gradual results from the comfort of your own home, this is the option for you. Your dentist will custom-design trays for your smile. Wear the trays with the whitening gel for a prescribed amount each day, and your smile shade will dramatically improve in two weeks or less.
How Can I Maintain My Whiter Smile After Treatment?
You don't want to get your teeth whitened only for the work to be undone soon after treatment! To keep your smile bright, brush your teeth at least twice a day. At the very minimum, brush after breakfast and last thing before you go to bed. It helps to brush after consuming something that stains teeth, like red wine or coffee. This will prevent the pigments in those drinks from leaving permanent stains on your teeth.
In addition, be sure to visit your dentist every 6 months. They can perform a touch-up cleaning that will leave your smile a little whiter. If you're interested in improving the shade of your teeth, contact your cosmetic dentist today.
About the Author
Dr. Frank J. Sapienza has helped the people of Brooklyn, NY smile brighter for more than 30 years. He opened The Dental Spa of New York to bring relaxing general and cosmetic dentistry to the NYC area. He is a member of the American Dental Association, the Dental Society of the State of New York, and the Second District Dental Society. To learn more about how he can improve your smile with teeth whitening, contact him at (718)-965-6298.