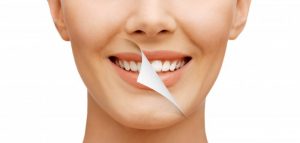 One survey has found that among Americans ages 18 to 49, 80% want whiter teeth. It's easy to see why; a bright white smile is considered attractive and can increase your confidence. Many dentists offer some form of professional bleaching that can give you results in a single day. However, before you decide whether teeth whitening in Park Slope is right for you, here are 5 things you should know beforehand about this cosmetic dental procedure.
1. Whitening is Considered Safe
Some people may be concerned that whitening is damaging to the enamel. However, when used as directed, the gel in a professional whitening procedure is considered safe and will not cause damage in the short-term. Dehydration of the tooth may cause white spots to appear, but these will go away over time. However, it should be noted that the effects of extreme or long-term use have yet to be determined.
2. Not Everyone Should Have Their Teeth Whitened
The best candidates for whitening are people with healthy teeth and gums. However, children under 16 should not undergo the procedure since the pulp in their teeth is enlarged and could be irritated by bleaching; similarly, it's best for pregnant women to avoid whitening as well.
Patients with sensitive teeth, peroxide allergies, gum disease, cavities, teeth with exposed roots, and prior dental work such as fillings and crowns are also usually unable to undergo conventional whitening.
3. Whitening Usually Lasts Up to 3 Years
The effects of teeth whitening are not permanent, but they can last up to 3 years if you continue to practice good oral hygiene. However, this time period may be shorter for patients who smoke. Also, whitening doesn't prevent future stains from coffee, berries, and other foods and drinks. If you want to keep the effects for as long as possible, you'll need to be proactive; your dentist in Park Slope can advise you on behaviors that can affect the results.
4. Some Teeth are More Sensitive Than Others
You may experience some gum irritation or sensitivity in the teeth after the procedure, although each patient responds differently. Your dentist may suggest ways of dealing with discomfort afterwards such as ibuprofen. Fluoride toothpaste or mouthwash may also help.
5. Set Realistic Expectations
Not everyone can have perfectly white teeth. Aside from stains, the color of your teeth is largely determined by genetic makeup. Be sure to ask what you can expect from the results so that you can create a realistic picture in your mind.
About the Author
Dr. Frank J. Sapienza worked alongside his father in family dentistry before opening his own practice, The Dental Spa of New York. He uses technology such as ultrasonics to provide patients with comfortable care; he also offers several cosmetic treatments such as teeth whitening and porcelain veneers. To schedule an appointment, visit his website or call (718) 965-6298.