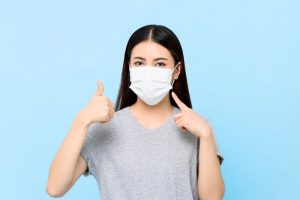 Before the coronavirus pandemic changed just about every aspect of our lives, you had a pretty good idea of what to expect when you saw your dentist for a checkup. You'd read some magazines in the waiting room, greet the team members with a handshake or hug, and your dentist would be wearing a face mask and gloves as they treated you. These days, almost everything about the way your dentist operates has changed. Here's what you can expect during a dental visit in these post-COVID-19 times.
Patient Pre-Screening
A few days before your appointment, a member of your dentist's staff should contact you and ask you a few quick questions about your recent health, like whether you currently have any COVID-19 symptoms or have been in contact with someone who does. When you arrive at the office, you'll be asked those same questions again. Your temperature will also be taken with a no-touch thermometer.
Hand Sanitizing
Before your appointment can begin, you'll be asked to thoroughly clean your hands with provided hand sanitizer. Hand sanitizing stations are also placed throughout the office for you to use as needed.
Spaced-Out Patient Scheduling
Your dentist isn't seeing quite as many patients in a day as they used to. Because appointments are more sequenced, there is less of a chance that a patient will bump into another patient and accidentally spread germs. Spaced-out scheduling also allows for more frequent office cleaning between patients.
Teledentistry Available
It seems everyone is working virtually these days. Believe it or not, your dentist can do part of their job over the phone or via platforms like Skype. Some consultations and follow-up appointments can be done this way, so you won't have to take the risk of leaving your house.
Extraoral Suction Systems
When your dentist uses certain instruments, dental aerosols (particles from your mouth, made of substances like blood, saliva, and germs) are produced. They can then float in the air for several minutes before falling to the ground. During this time, they could infect your dental team or the patients who sit in the chair after you. To minimize this risk, your dentist uses a device called an extraoral, which absorbs harmful pathogens in dental aerosols with up to 99.9% efficiency.
Your dental visit will look a lot different than it did in the old days, thanks to COVID-19 safety precautions. Rest assured, though, that when you visit your dentist's office, you'll be in good hands.
About the Author
Dr. Frank J. Sapienza has been a Brooklyn dentist for more than 30 years. He earned his Doctor of Dental Surgery degree in 1985 from the prestigious New York University College of Dentistry. His professional memberships include the American Dental Association, the Dental Society of the State of New York, and the Second District Dental Society. His team takes several measures to ensure your safety during COVID-19. To learn more about how Dr. Sapienza will keep you safe, visit his website or call (718) 866-4742.